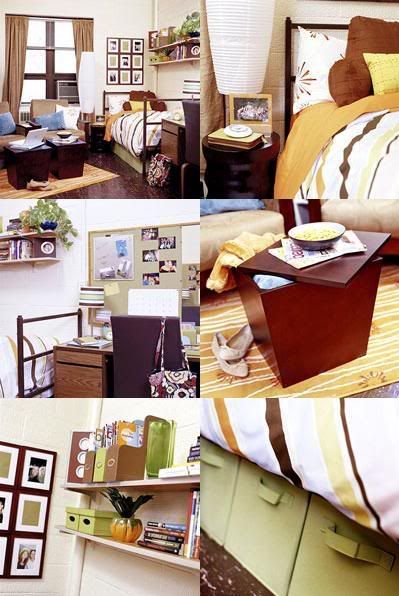 Isn't that dorm room gorgeous? Yes, I did say dorm. Where are the bright colors, the wild patterns, the strands of Christmas lights, and the other tell-tale signs of a college student's living space? It's so neutral, so grown up, and so apartment-like.
How does it look sooo good? This dorm room is all about planning ahead and investing in pieces that will grow with you. The decorator passed on milk crates, futons, and random hand-me-down pieces that end up mix-matched in most dorms and focused on classier furnishings that would find a happy place in a future post-grad apartment.
To read the full article "
From Dorm Room to Apartment
" featured on
Better Homes & Gardens
,
click here
.
Amore.