While furniture is mismatched, walls must stay unpainted, and a conglomeration of clutter can collect in a dorm room, color can be the unifier of your college living space. However, picking a color scheme can be tricky. Too many colors can make a room appear random and overwhelmed, but sometimes it's difficult to commit to just one or two colors.
Here's a trick: Decorate mostly in neutrals. When it comes to major pieces of furniture, bedding, and most accessories, stick to white and black or shades of beige and brown. Choose where you want a pop of color, for example: pillows, comforter, table runner. Buy two sets of those pillows, comforter, and table runner... in two different colors. For instance, a set that are all solid red and a set that are all solid green. When you get tired of the red, you can swap those accents out for the green.
Take inspiration from this space from
Inspiration for Decoration
: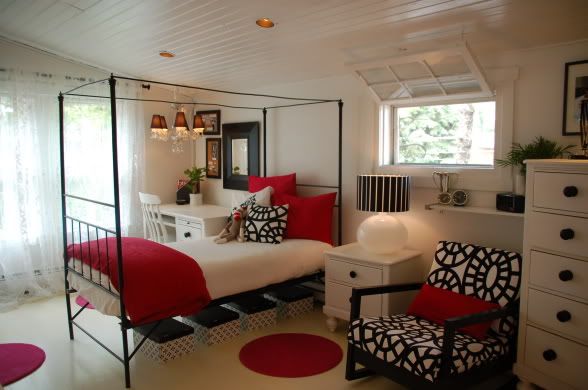 Above: The furniture is black or white. The chair is covered in a black and white pattern; that same print is repeated in a pillow. The lamp, picture frames, and desk chair also stick to the black and white theme. Bold crimson is brought in through removable things like pillows, comforter,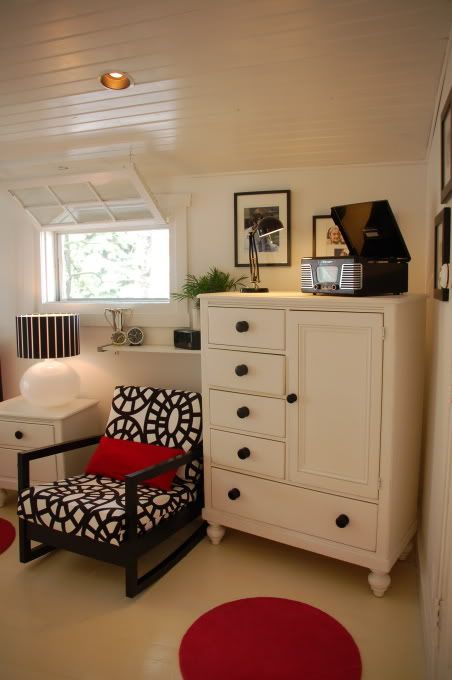 Above: Even the lamp and record player atop the dresser follow the black and white scheme.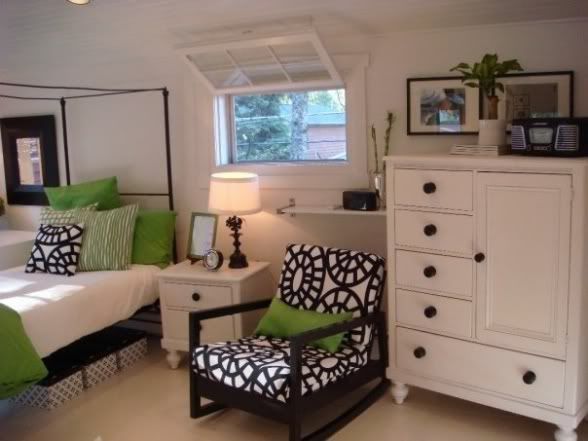 Above: The room undergoes a change by switching out the red details for green. Green pillows, comforter, and table runner replace all the red ones.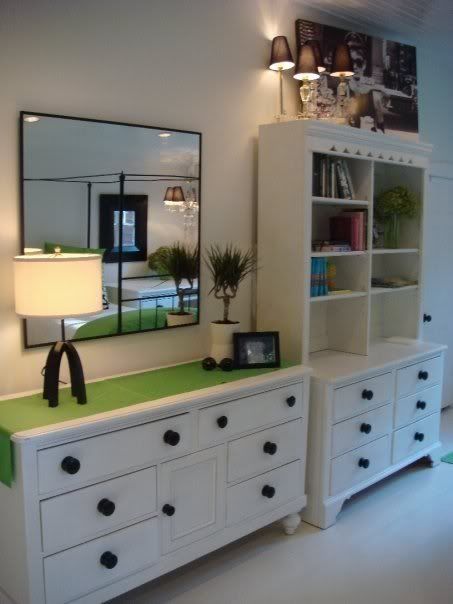 Above: Things that have to stay put (i.e. the lamp, planter, picture frame) pick up on the black and white.
This is such a simple solution if you prefer a clean, minimal color scheme but have a hard time committing.
Amore.