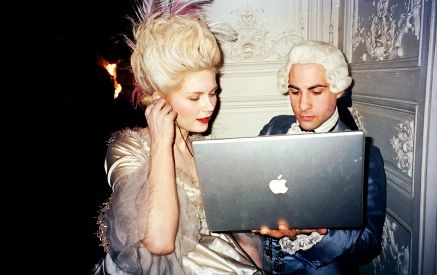 Honey Glazed Chicken Stir Fry | Surviving College Life
This recipe is not only cheap, quick and easy, but it sounds super delish. I'm going to test it out and let you know how I do... but in the meantime, you should whip some up, too!
5 Inspirations for Turning Your Closet Cool | Apartment Therapy
AT features some creative small space solutions... as long as your willing to part with the closet space. Turn your closet into a sleeping nook, study area, and more!
Smoking is Unhealthy? Who Knew? | Getting In There
Wynn is so funny and fabulous. Her blog exudes wry humor and sarcasm---and she tells it like it is. You must go check out her pearls of wisdom.
5 Misconceptions and Stereotypes that Drive Me Crazy | Locked Out
Fruits, shopping, cooking, insecurity, and hysteria. Michelle makes some great points in this post and I totally agree.
The Best and Worst of College | Getting In There
Some more humor from Wynn... all about going to class, hooking up, moving away from home, social networking, and sexy athletes. ;)
10 Websites Every College Student Should Know | Dorm Delicious
Great list. I couldn't have compiled a better one myself!
Mike Hollingshead | Black*Eiffel
Beautiful, breath-taking, terrifying storm photos. You must see these to believe... unless you live in Iowa, of course.
Girl Crush | A Cup of Jo
See how menswear khakis, pale lingerie, a crisp white button-down, and straw purse combine to create effortless Corsican style.
April seemed like a long month. Let's hope that May goes a bit quicker so that summer can come on in at full force!
Amore.